CEREC Dental Crowns
Our dental practice is invested in offering the most modern, convenient dental experience possible. That's exactly why we have a CEREC system in our office! With it, we can provide our patients with same-day crowns in a much more comfortable and convenient appointment. Forget about waiting weeks for some off-site lab to make your crown. We'll take care of everything — start to finish — from our very own office in a single appointment.
Contact Us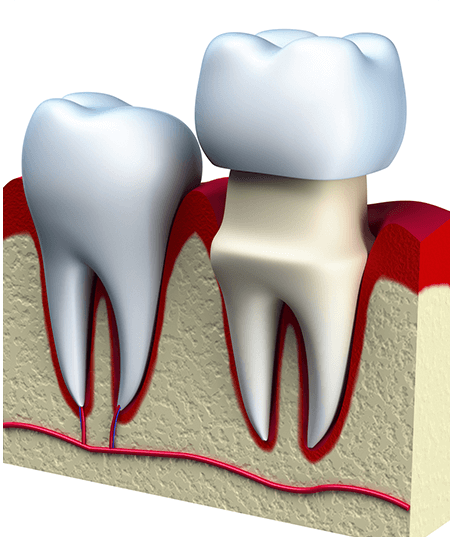 Reasons for a Dental Crown
Wondering why you would ever need a dental crown in the first place? There are a few different situations where we might recommend you get a dental crown:
Broken or cracked tooth
Large or fractured filling
Misshaped tooth
Worn down tooth
Discolored tooth
Recent root canal
New dental implant
Basically, dental crowns can be used for both restorative and cosmetic purposes. So whether your tooth isn't in its best shape or you simply are unhappy with its appearance, a dental crown might be right for you.
What Is a CEREC® Crown?
Getting a CEREC® crown takes many of the inconveniences of the dental crown process out of the equation. For starters, regular dental crowns usually take two appointments. In the first, you would have an impression taken and then get a temporary crown. Fast forward two weeks or so when your new crown has finally been completed and you would have to come back to get it fitted.
With the CEREC system, everything is just a little easier and the process is completed fully in-house. CEREC replaces those messy impressions with detailed digital imaging, there's no need to get or wear a temporary crown at all, and you'll walk out of our office that day with a restored smile. No brainer, right?
Dr. Clement will skillfully design your dental crown so that it fits naturally and matches the shade of your other teeth. Since we have the milling unit at our office, we can make any necessary adjustments right then and there. Contact us today to learn more about the benefits of CEREC!
Schedule an Appointment