Cosmetic Dentistry in Florence, OR
As dental professionals, we want all of our patients to enjoy great oral health. That being said, we also want everyone to enjoy the benefits of a confident, attractive smile. We've seen time and time again how life-changing a smile makeover can be. If you find yourself fixated on your teeth's imperfections, you don't have to settle any longer. Contact Chad E. Clement, D.D.S., P.C. to set up a cosmetic dentistry consultation so we can come up with a plan to get you a smile you'll want to show off!
Contact Us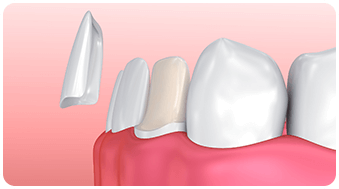 Veneers
Veneers have the power to correct a variety of aesthetic issues. They're also one of the most dramatic ways to enhance your smile. In fact, many of those picture-perfect celebrity smiles you see were made possible with veneers! They are essentially super-thin shells that we custom design to mask stains, lengthen teeth, close gaps, correct misshaped teeth, and fix chipped or worn teeth. We apply them to your teeth for an improved, but natural look.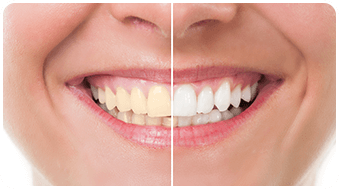 Take-Home Teeth Whitening
Are your teeth looking a little less like pearly whites and a little more dull and lackluster? Sounds like professional teeth whitening might be right for you. Our office has two options available. With custom tray whitening, we'll mold trays designed around your specific teeth to evenly and effectively distribute the whitening gel. Our other option, Opalescence® Go Whitening Kits, also deliver professional-level results but the sleek, comfortable trays are ready to use right out of the package.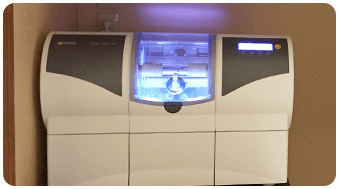 Dental Crowns
While mostly used for restorative purposes, dental crowns can be used to improve a tooth's appearance as well. They can remedy misshaped teeth for a more uniform smile and they can cover broken teeth so that they look natural again. Our office is equipped with the CEREC system, so we can provide same-day crowns as an option for our patients.
Request Cosmetic Consultation